ReAqua's solar diesel hybrid pumping system – the first and largest of its kind in Australia sees Jon's current diesel engine for his water pump replaced with an electric motor. This motor will be powered in part by a 500kW solar array. A diesel generator was also installed and with the addition of an automated control panel, it will seamlessly blend generator power with the available solar power, enabling the pump to run at night or on overcast days when the solar arrays are unable to maintain their maximum power.
With three quarters of their water coming from bores, the system will pump fifteen megalitres of water per day with up to seven megalitres of water pumped per day by solar alone. Exactly one hectare of land was used to install 1,550 solar panels which will also have a 25-year warranted life.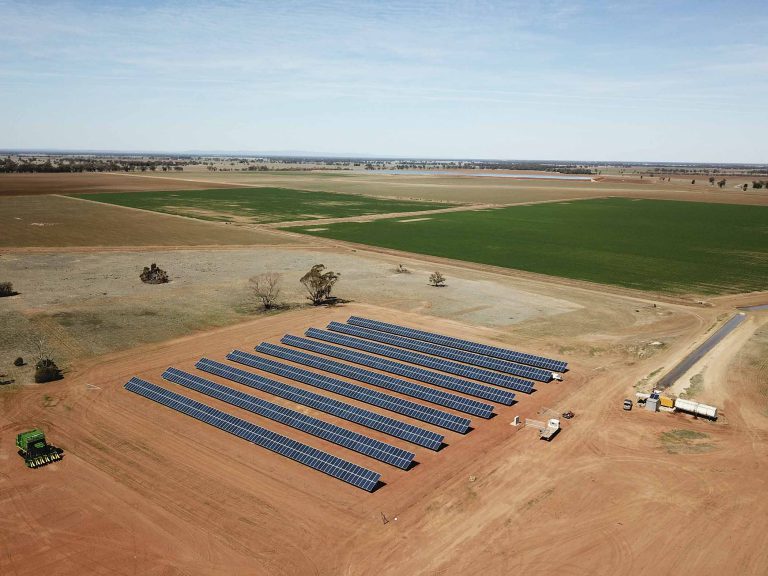 "We're really excited about the opportunity to have this system installed on our property" says Jon.
"Knowing that our current expenditure to pay for 350,000 litres of diesel each year will be halved, means we will be able to pay this investment back within five years."
With consultation, design and installation all fulfilled by the ReAqua team, the system was completed over a 4-month period and has the ability to generate an income stream from the sale of LGC's.
"ReAqua were fantastic to work with. The reason we went with them is that they're the only company in Australia that have both the pumping expertise, the knowledge of bores and the expertise of solar generation under one roof."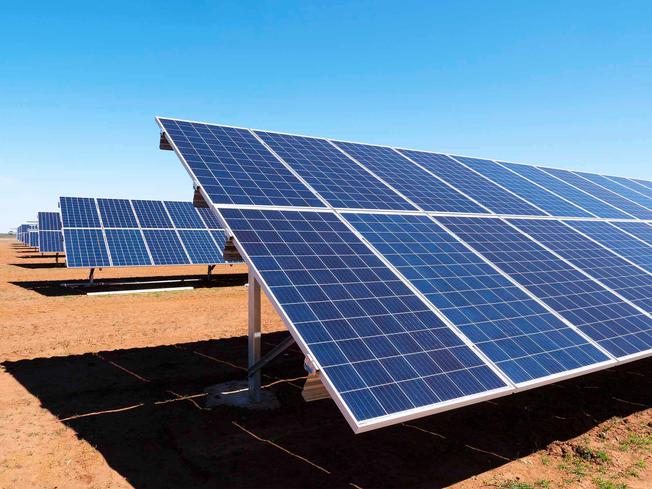 These cost-savings are not the only benefits Jon will see from ReAqua's hybrid system. The system will reduce 500 tonnes of carbon emissions per year from entering the atmosphere which is the equivalent of 70 Australian households. This for Jon, is heartening to know.
"I think it's really important that we demonstrate how we are adopting these sorts of technologies so future generations – such as my daughter – can see how important it is to work on improving the agricultural industry's sustainability. As the world continues to grow in size and demand, I feel confident knowing that these technologies will move us towards a more sustainable future."