"While solar pumping has been around for the better part of 20 years, it's only just starting to be applied to irrigation for cropping and horticulture purposes. Our technology means farmers can pump for longer and more efficiently."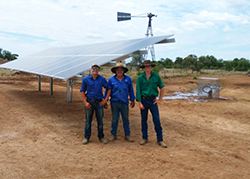 Mechanical, electronic and software design for Lorentz is all done in-house. These design activities are undertaken in Lorentz's Global Headquarters and Technology Centre just outside of Hamburg, Germany. However, manufacturing is run out of two factories outside of Beijing, China – owned and operated by Lorentz since 1995.
Having the core production in Beijing allows Lorentz access to a very flexible supply chain. They focus on maintaining a high-quality standard via a unique and intensive functional test schedule on every product they make.
Working alongside Lorentz has given the Lee brothers access to a wealth of knowledge and cutting-edge solar pumping solutions for livestock and small-scale irrigators all over Australia. ReAqua provides technical support and training opportunities for dealers meaning they remain up to date with the latest technology and are never left high and dry.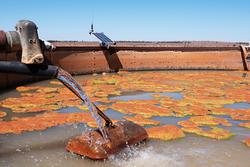 "It's all about giving our farmers what they need. They want something reliable where they can go about their day and not worry about checking on the dam levels or making sure their old diesel generator is running," said Ben.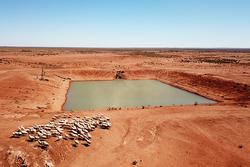 "Lorentz were recently awarded the 2018 Global Solar-Powered Water Pumps Product Line Leader by Market Analyst Company Frost and Sullivan. It's been fantastic working with such a forward-thinking company as Lorentz."
Want to see the benefits of installing a LORENTZ pump yourself?