September 6, 2017
---
The opportunity to carve a career in your home town doesn't come everyday. But for the Lee brothers of Gunnedah, the chance to take on a long-established pumps business was too good to pass up.
Ben Lee and his brothers, Tim and Jock, bought Lambert and Torrens, a traditional pump retailing and servicing outfit, about two years ago.
None of the three brothers – who grew up on the 445-hectare family farm, "Beulah", at Mary's Mount to the west of Gunnedah, where their parents still live – had any experience in pumps.
However, Ben said they bought the business with 11 existing staff, from whom they have been learning the trade. All they knew was they wanted to make a career in their home town.
Mr Lee, who returned to Australia four years ago after having worked for Barclays Capital in London, said about two years prior to buying the pump business, they had asked their local accountant to let them know if any businesses were coming up for sale.
They had also looked at buying a farm, but realised far less capital was required to take on a business in town.
Upon his return to Australia, Mr Lee came back to a job with Macquarie Bank's agricultural investment division in Sydney, but was sick of city living.
His brother Tim, meanwhile, had spent about 12 years in the army, including tours in Iraq and Afganistan, and was a diesel mechanic by trade, while Jock had been working in the coal mines near Gunnedah for several years when the opportunity arose to buy Lambert and Torrens.
It was a bit of a leap of faith, giving up a mining or banking pay check in particular, but the move has worked.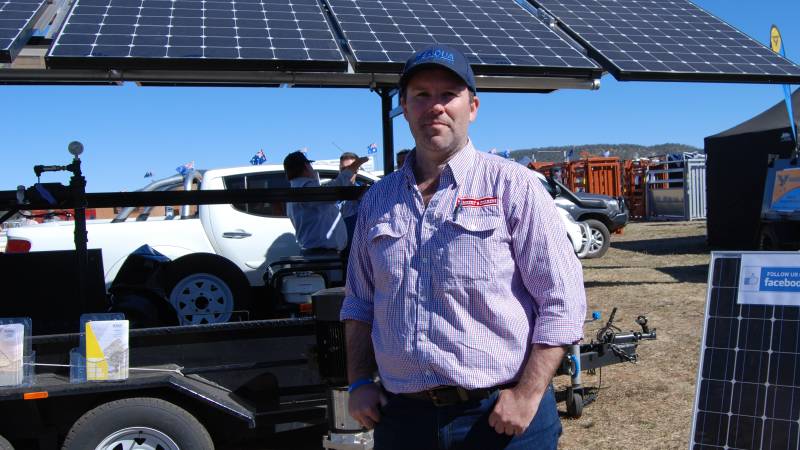 In July this year, they bought solar irrigation national import and distribution outfit, REAQUA.
REAQUA imports the German-made Lorentz pumps and the brothers have an equal stake in 85 per cent of the business, the other 15pc held by two directors in Adelaide.
The private Australian company has a network of 200 dealers across the country and supports these dealers with irrigation system design and after sales support.
"We were all new to the pumping industry when we bought Lambert and Torrens two years ago," Ben said, the three of them having identified water as a good "space" to be in agriculture.
"Basically in that space in Australia, there are three major companies (Grundfos, Frankilin and Mono) and then there's REAQUA.
"We just made an unsolicited approach to the company and made a deal (via the main shareholder)," Mr Lee said when explaining how the purchase occurred.
"With rising energy costs, irrigators are looking at ways to reduce pumping costs," Mr Lee said.
Their first big project since the purchase has been at Narromine, where the client had been spending $1400 a day in running his diesel pumps.
The plan was to bring the running costs down as close to $0/day as possible for most of they year, but REAQUA also dealt in systems which allowed hybrid operation that could switch between diesel, electric and solar, as required, Mr Lee said.
These units feature auto-detect systems, which measures changes in the rate of solar energy generation throughout the day.
As solar generated energy drops off, such as late afternoon, the system automatically kicks over the diesel or electric supply to maintain pumping levels into the night.
However, farmers can pump for eight hours straight, solely on solar, if they choose, he said.
The pump planned for Narromine will have a capacity of 150 litres a second, with 80 metres of head.
"They can go bigger, but that's the biggest spec project at the moment," Mr Lee said.
Interest in solar pumps was, at this stage, mainly for cotton and horticulture, where producers were struggling to keep their cost base low.
"We've got systems out there that have had a payback of less than 12 months… most of our customers are looking at systems that have got payback of less than four years," he said.
"We've got a pretty long list of people who want us to come out and see them on site – people are walking in with their power bills and saying 'how much can you save me'."