November 29, 2016
---
REAQUA is excited to share the news that LORENTZ is currently constructing a new custom-built factory in Beijing, which will allow for further growth in production volumes and ensure the best products are delivered to the market at affordable prices.
The factory will be fully operational in the second quarter of 2017, and follows LORENTZ's philosophy of manufacturing all of its products in the facilities it both directly owns and manages.
The new LORENTZ factory, located very close to its existing facility, will allow for further growth in production volumes and pump testing, and accelerated development facilities. The new factory will complement LORENTZ's global headquarters and technology centre facility in Hamburg, Germany.
CEO of LORENTZ, Bernt Lorentz, said since 1997 the company has proudly produced all of its pumps in 100% LORENTZ owned factories in the same suburb of Beijing.
"As we have grown we have moved to new facilities within the same area. The new factory continues this successful model by allowing us to move without making changes to our supply change and skilled workforce. This model ensures that we can continue to serve our partners without technical risk or supply challenges."
All of the staff from LORENTZ's current factory will move to the new facility.
Investment in new machinery and equipment will mean that the transition to the new factory will be seamless for LORENTZ partners.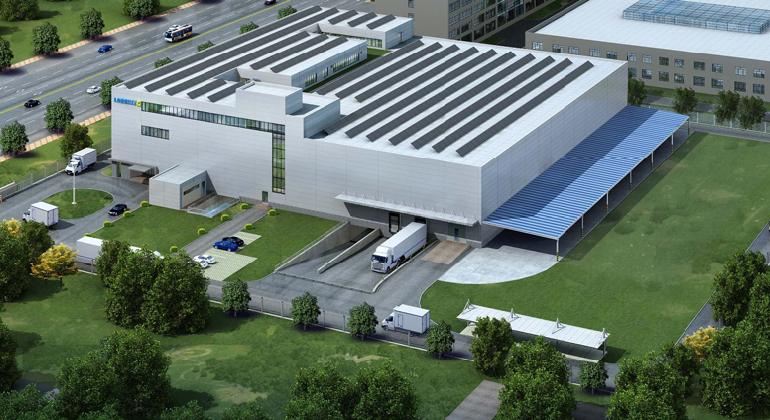 Progress on construction is well underway, the building is complete and the internal fit out is progressing quickly. The facility will include a 500 kWp PV system on the roof, which will be used to power the factory and pump testing.
As the solar water pumping market continues to grow LORENTZ continues to be at the forefront of technology, innovation and healthy growth in a competitive market, which only benefits REAQUA and our partners.
To see updates on the continuing construction progress visit the LORENTZ Facebook page.