Built to withstand the toughest environments, a Pioneer Water Tank is suitable for any application required on a farming property, whether it be for a supply of clean drinking water for the family or for watering livestock, firefighting, spraying or intermediate storage for a solar pumping system. Pioneer Water Tanks range in capacity from the smallest 12,000-litre tank all the way up to the big GT500 which provides 500,000 litres of storage capacity and which can be installed on a simple sand pad.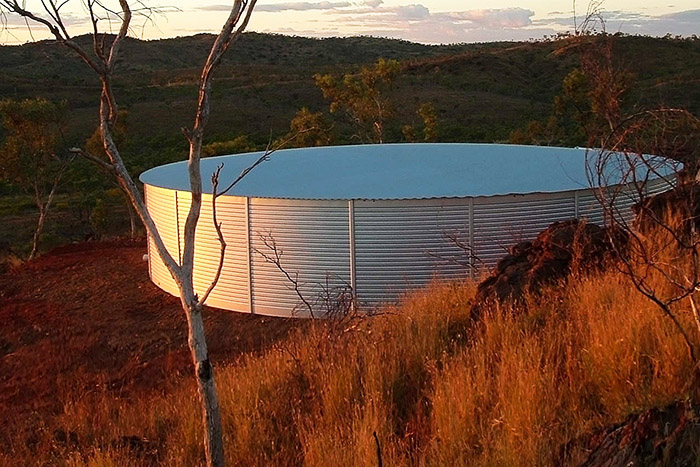 Made in Australia from BlueScope Zincalume® and Colorbond® steel, with tank walls engineered up to 2mm thick, Pioneer Water Tanks are built stronger to last longer. Pioneer's innovative Aqualiner FRESH® tank liner is the world's first antimicrobial tank liner which actively works to inhibit the growth of bacteria, algae and mould, thereby keeping your water fresher, cleaner and healthier for longer.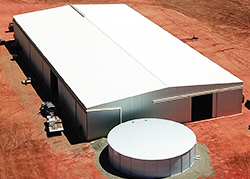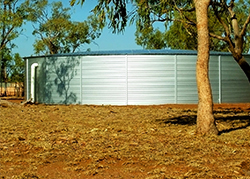 Pioneer Water Tanks all come with a 20-year warranty you can rely on. Having a solar pumping system coupled with water storage tanks creates multiple benefits for any farmer. The Lorentz solar powered pumps have the capacity to pump water up to a water storage tank which can then be gravity fed to dams, troughs or any other source of drinking water for your livestock. Having a water storage tanks also provides a back-up solution for your solar water pump when the sun goes down, to ensure you have 24/7 access to water.
In addition to their expertise in supplying water storage solutions for rural and domestic requirements, Pioneer have delivered large-scale water storage infrastructure to some of the largest resources projects ever undertaken in Australia. With in-house engineering, project management and construction capability, Pioneer Water Tanks can meet any industrial or commercial specification up to 3 mega litres capacity.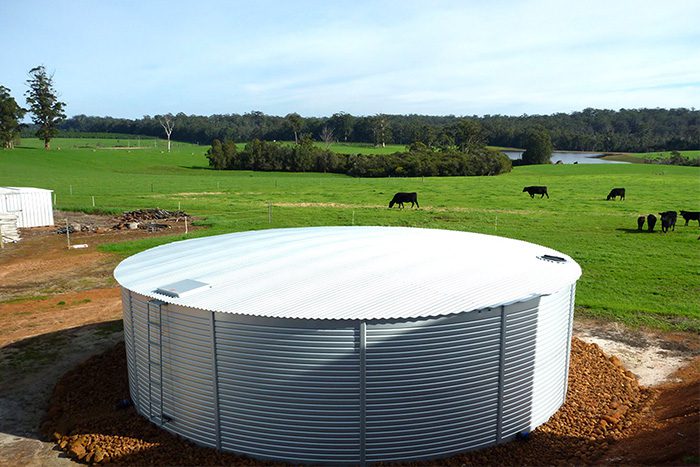 ReAqua and Pioneer Water Tanks look forward to working together as partners for the benefit of our customers. We believe this collaboration will be one that meets the needs of farming businesses across Australia as we aim to work together to reduce on-farm costs and provide reliable and cost-effective water pumping and storage solutions. To learn more, contact ReAqua today.